The Theme Store has a variety of customizable themes you can select to modify your online store's design. Choose from free themes and those available for a monthly subscription fee.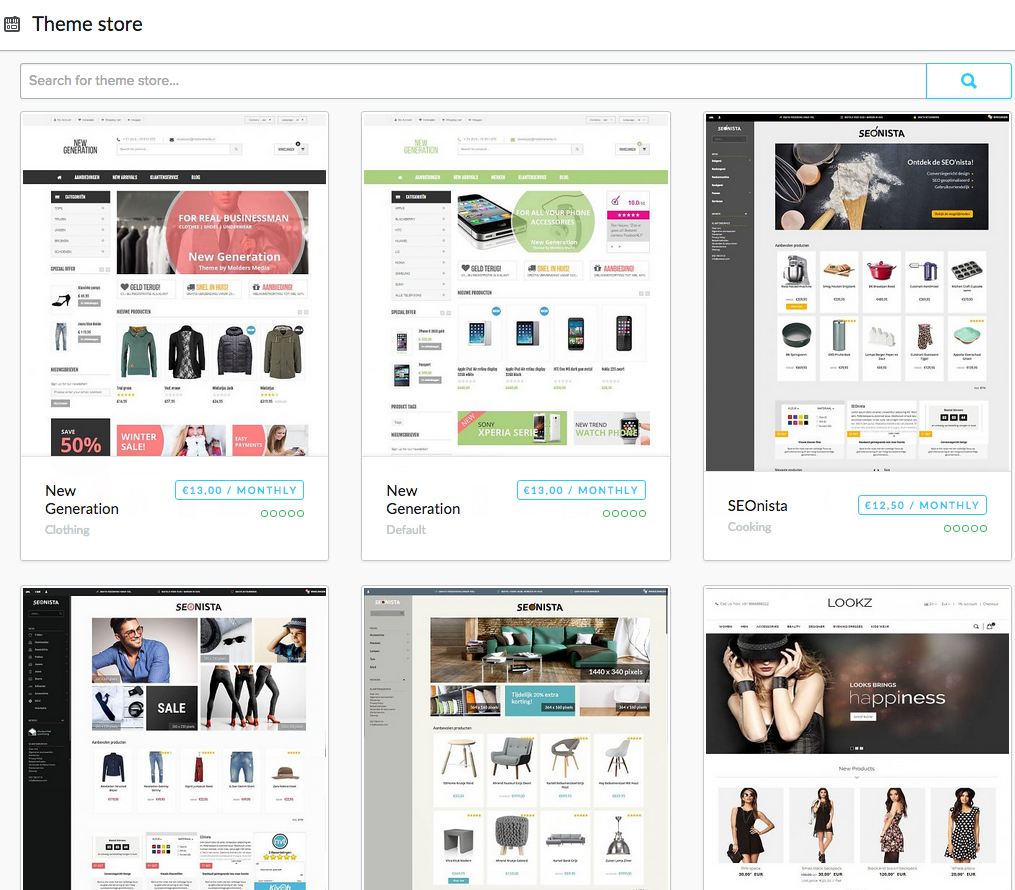 In general, paid themes are developed by third-party developers. The themes have been extensively tested and are updated monthly.
If you are not satisfied with your theme, you can replace it with another whenever you like.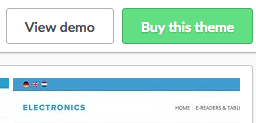 NOTE: When you activate a new theme, your settings and customizations are not saved. Be sure to save a copy of your settings before you activate a new theme. To access your current settings on the left menu of the Backoffice go to Design > Customize theme.