⚠️ New - These instructions only apply to the new Lightspeed gift card version.
To sell gift cards, enable the feature then create gift cards as an option in your eCom store's navigation.
In your eCom admin, select Customers.
Select Gift cards.
Select Gift card settings.
Toggle on Online and Point of Sale (if applicable).
Select Save.
Go Back to Home.
Select Design > Navigation.
Add a navigation option with a link to /buy-gift-card.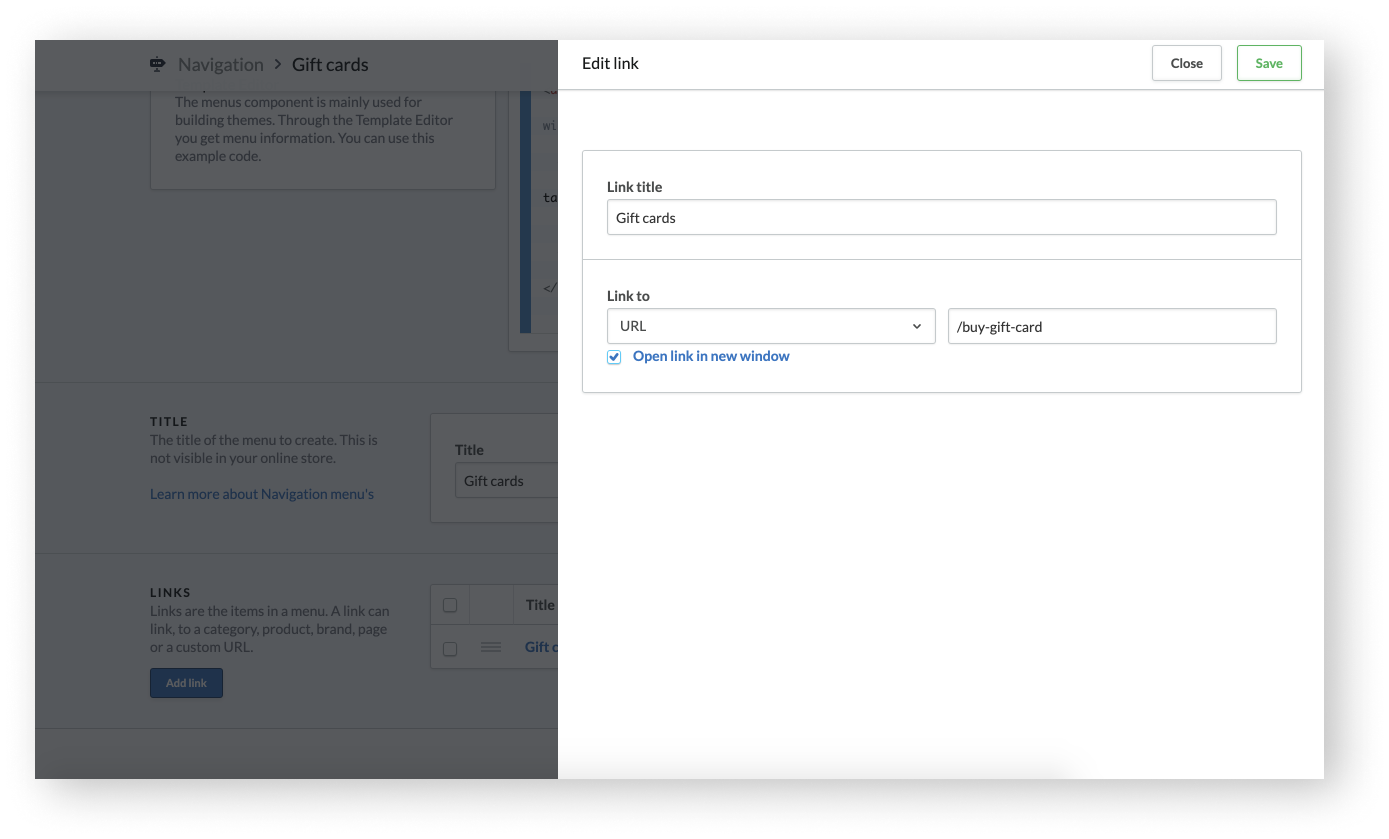 Related