You can choose products to upsell for your eCom store. The products are displayed on the shopping cart page. Customers can add the products to the shopping cart before they enter the checkout. You can add a maximum of five products.
You can also use Upselling to offer gift packaging. For more information, click here.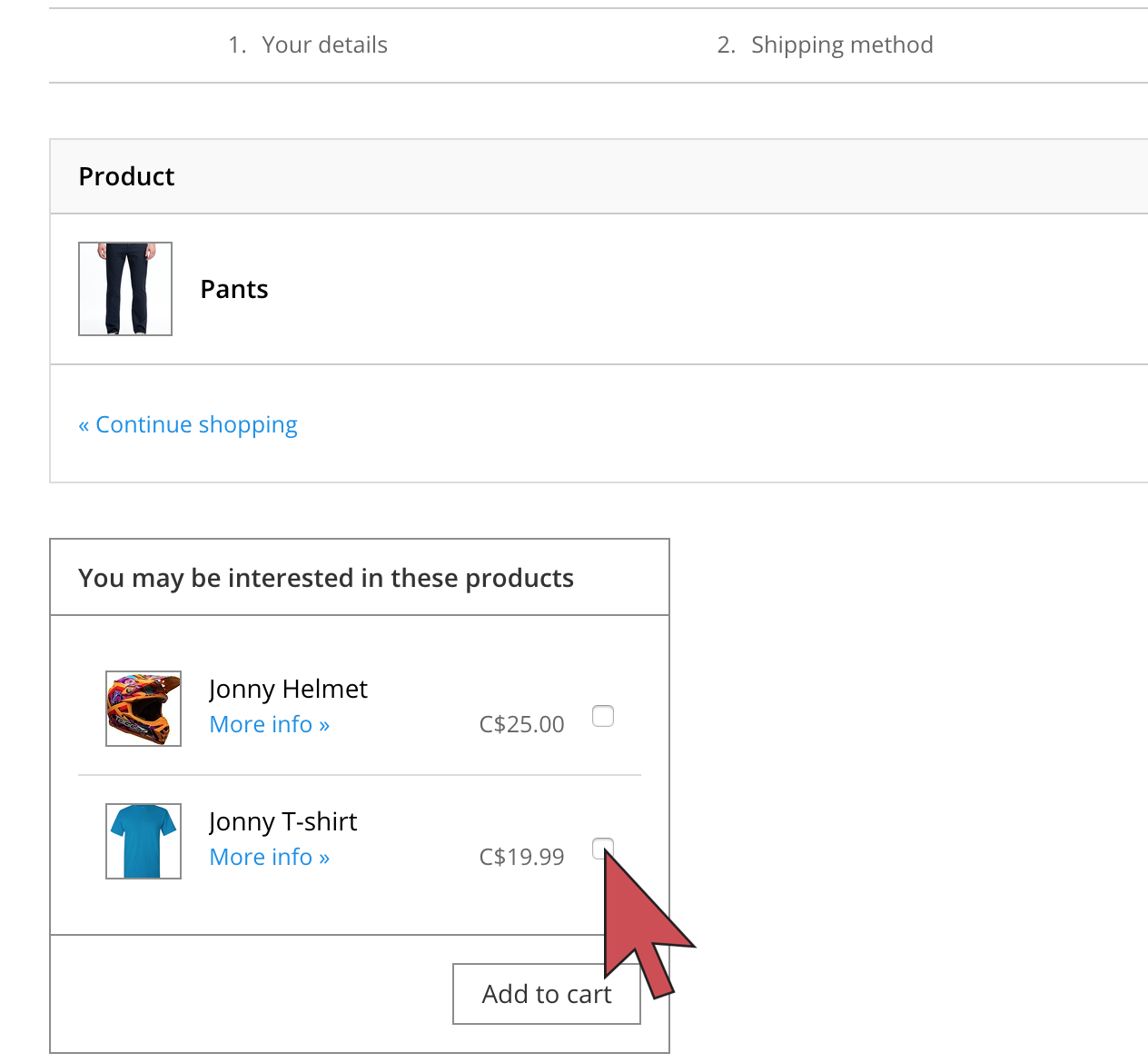 Activating checkout upselling
On the left menu of the Back Office go to Marketing > Upselling.
Switch on Activate checkout upselling to display the box in the checkout area.

Enter the name you want displayed above the box in the Set title field, such as Popular products or Related products. Click on Save.

Click Add a product and choose the products you want to display.