If you receive several orders per day, you can view your shipment overviews.
On the left menu of the Back Office, click Orders > Shipments. All the orders shipped or pending shipment are displayed, sorted by date. You can check the shipment status of any order. Orders that are pending (not shipped), are displayed in red.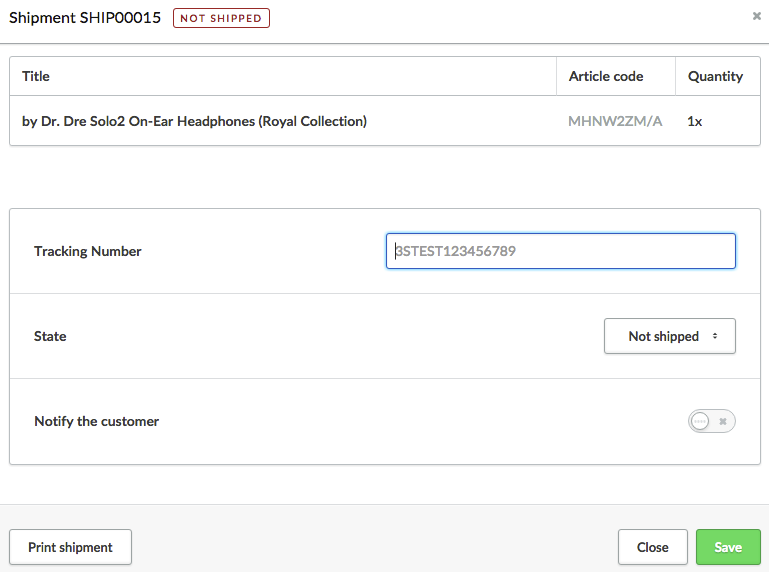 To modify a shipment's status, click it. You can set the status to Shipped and add a Tracking number, if applicable. Click Save to save your changes.


If you want to view the order, click the order number at the left side of the screen. The order number is listed below the packing note number.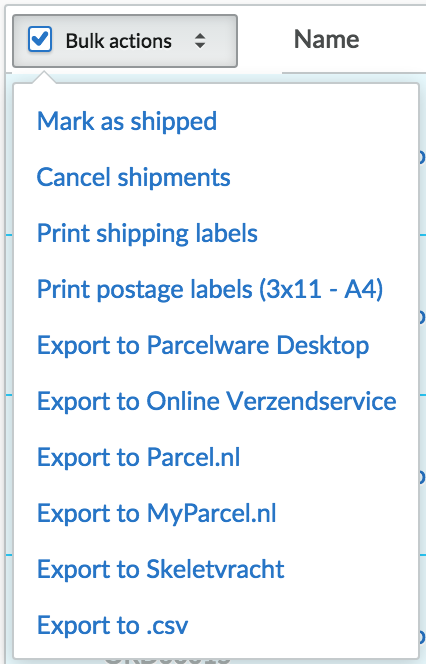 To apply an action to several shipments select the check boxes for the shipments, select Bulk actions and choose the action you want to apply.