Pages on your eCom store display products in a grid layout by default. Pages can display different kinds of content, including products, sub-categories, brands, etc. The grid layout is useful when you need to display a lot of content on one page.
When the grid layout doesn't fill your pages with content, change the layout to List so less content fills more space. This setting affects the default page layout when content is listed in your eCom store:
Login to your eCom Back Office and click Settings.
Click Advanced located at the bottom of the General Settings column.
Click List located at the bottom of the page in the CATEGORIES section.
Click Save.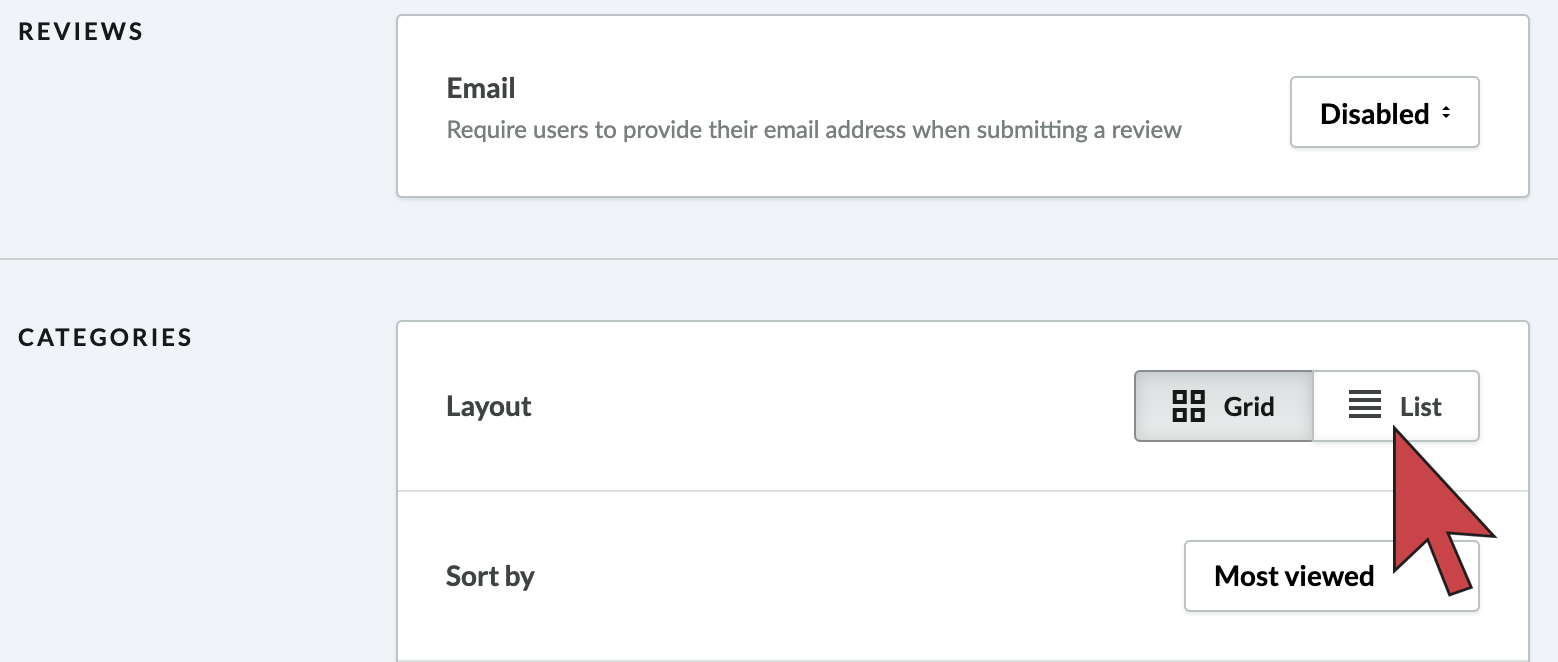 Changing layouts on the storefront
Depending on your theme, customers can choose the layout themselves. Once selected, this setting persists for the customer's session. The availability of this setting depends on your theme. For eCom stores with the Conform Plus theme installed, your customers can click grid or list icons to change the view.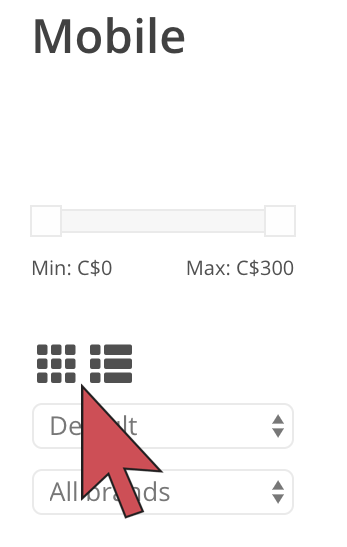 Setting comparison
Here's a visual of the two layout options when the Conform Plus theme is installed:
---
Grid layout

---
List layout