Only supported for eCom stores in the United States, Canada, UK, Australia, Belgium and the Netherlands.
You can set up Loyalty so your customers can earn and redeem rewards when placing orders online.
Ensure your products that are eligible for rewards are not currently being discounted by discount codes or discount rules. Consider discounting them in alternative ways to allow your customers to redeem rewards for them. Read Discounting products for more information.
In your eCom admin go to Settings.
Select Advanced, located in the last option of the General Settings column.
Scroll down and enable the switch labeled Enable loyalty.
Select Save.
Continue reading to learn about:
Adding Loyalty to the navigation bar in your eCom store
From Home in your eCom admin, go to Design > Navigation.
Select Default to open the settings for your default navigation.
Select Add link and add a title like Loyalty.

Select

Loyalty in the menu labeled Link to.
Select Save.
Select Back to Home in the sidebar.
Select View Store in the top right-hand side of the home screen.
Ensure you see your new button in the navigation bar. Some themes do not support changes made to Navigation. Read your theme's manuals to find out if it's possible or contact your theme's developer. Read Locating theme manuals for more information.
Adding eligible eCom products to rewards
Log in to the Loyalty Manager and ensure a One-time or Point reward has already been added. To add one, read Rewards for more information.
Go to Rewards > Manage one-time rewards or Manage point rewards.
Select Manage located in the Eligible products column.
This step depends on your eCom version:

eCom store connected to Lightspeed Retail, select the ECOMMERCE tab.
eCom store not connected to a point of sale, skip to the next step. No tab is visible.

Select Add eCom category, Add product and/or Add all products to specify the eligible product(s).
Select Save.
The loyalty information page
This page is generated based on the settings in the Loyalty Manager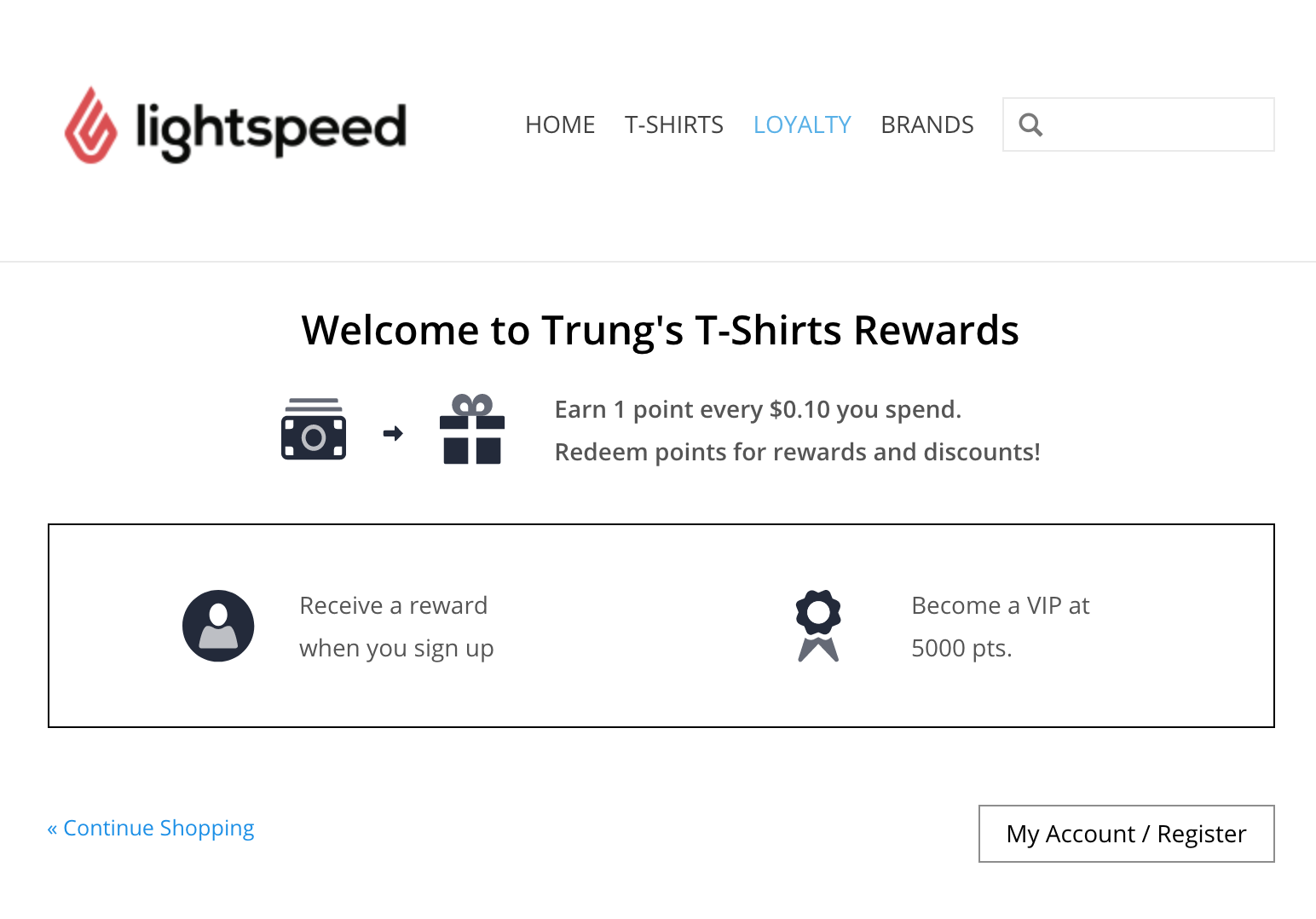 How customers receive points and redeem rewards
Your customers can begin to collect and redeem loyalty points once they create or log into their customer account on your eCom store.
To see the total number of points they have and the progress towards the available rewards, they can select Rewards in their customer account.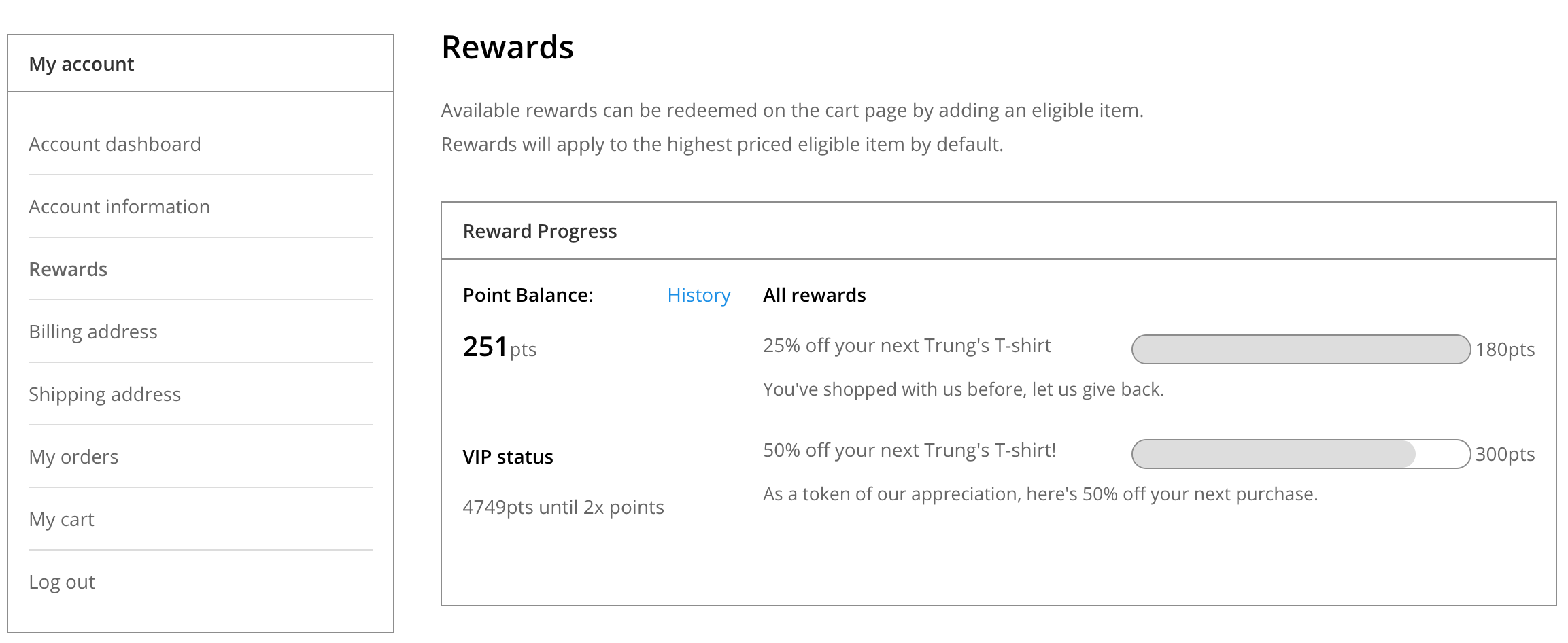 Your customers are informed how many points they receive when they are in the cart and in checkout, as well as the available rewards they can redeem.
Troubleshooting syncing issues
In rare cases, customer loyalty details are not synced to eCom. Normally, new customer accounts, issuing point or rewards are synced automatically to the Loyalty Manager. When an issue occurs with this automatic process, the system continues to attempt syncing for up to 45 minutes. You can manually restart the syncing process if you notice issues:
Select Customers from Home in your eCom admin.
Select a customer's name.
Select Sync to Loyalty.