This article explains how to add a language for your customers in your eCom store. Languages in the eCom Back Office depend on your account settings. Change the eCom Back Office language by configuring your account.
With Lightspeed eCom you can offer a number of languages in your eCom store. If you choose more than one language, visitors can pick their language by clicking the flag menu at the top of your eCom store. The number of languages you can configure depends on your eCom plan. The available eCom store languages are Danish, English, French, German, Greek, Italian, Norwegian, Portuguese, Russian, Spanish, Swedish and Turkish.
On the left menu of the Back Office click Settings > Store country.
Click Add a language, select the new language and click Add.
New language are initially deactivated. This allows you time to enter the translations before making the changes live. When ready click Activate.
Enter the translations for the new language including: product names and descriptions, text pages, category descriptions and headlines. For more information on translating content, click here.
Next, consider adding a currency or accepting orders from other countries.
Default language
Regardless of the default language, your eCom store's language on your eCom store will automatically switch according to their browser settings. If your browser language is English, your online store is automatically displayed in English if you have added this language.
Titles of products and other settings in your Back Office are displayed in the selected default language. Changing the default to a language that is missing translations will cause all product titles to read Needs translation. Only change the default language until after you've added translations for titles. The original default language was defined when you created your eCom store. It was based on your geographic location specified by your IP address.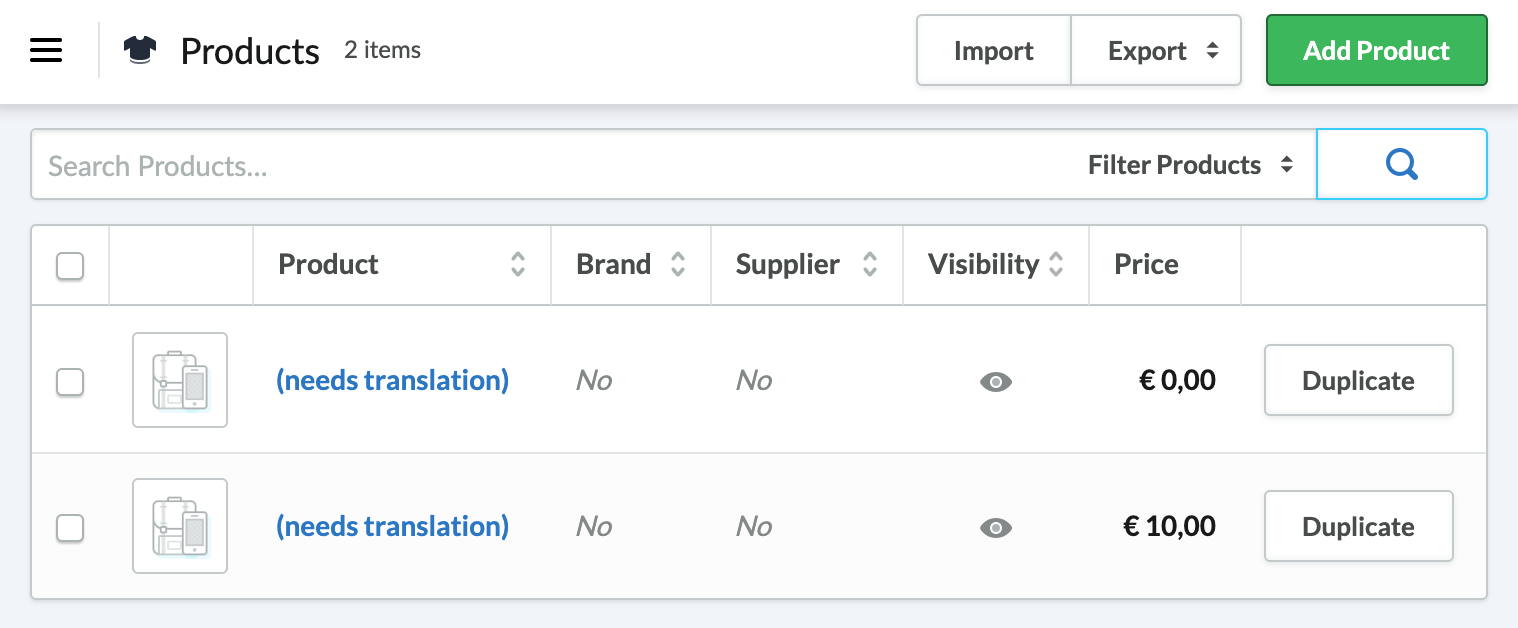 Domain name per language
In Lightspeed eCom, you can only have one domain per eCom subscription.
Your domain name is an important SEO factor. For example, in Germany, Google gives priority to .de domains in search results. In France, Google also gives priority to .fr domains. You have the option to:
Forward other domains to this domain. For example, forward your .de and .fr domains to your current .com domain.

 

This is setup in your domain provider where your domain name is registered.
Open an eCom store per country. While this may be daunting now, once you're successful with your first domain, the expense for additional eCom subscriptions may be justified. Here is a blog article from one of our customers who have opened a Belgian shop:

 

Belgian webshop success story

 

(In Dutch only).