When your customers log into your online store and access their My account page, they see a dashboard of their account, with an overview of recently placed orders and their account data.
From the My account page, your customers can send tickets, modify their account information and address details, and view their shopping cart and wish list.
They can also click My orders to see an overview of their orders, as well as the details of individual orders.
Wish Lists 
Your customers can add items from your online store to their wish lists, making it easy for them to keep track of all the products they desire. By default, the My wishlist page is enabled for your customers.
Viewing the products on customer wish lists, click here.
Removing wish lists from your eCom store, click here.
Customers can access wishlists in their account by clicking My wishlist.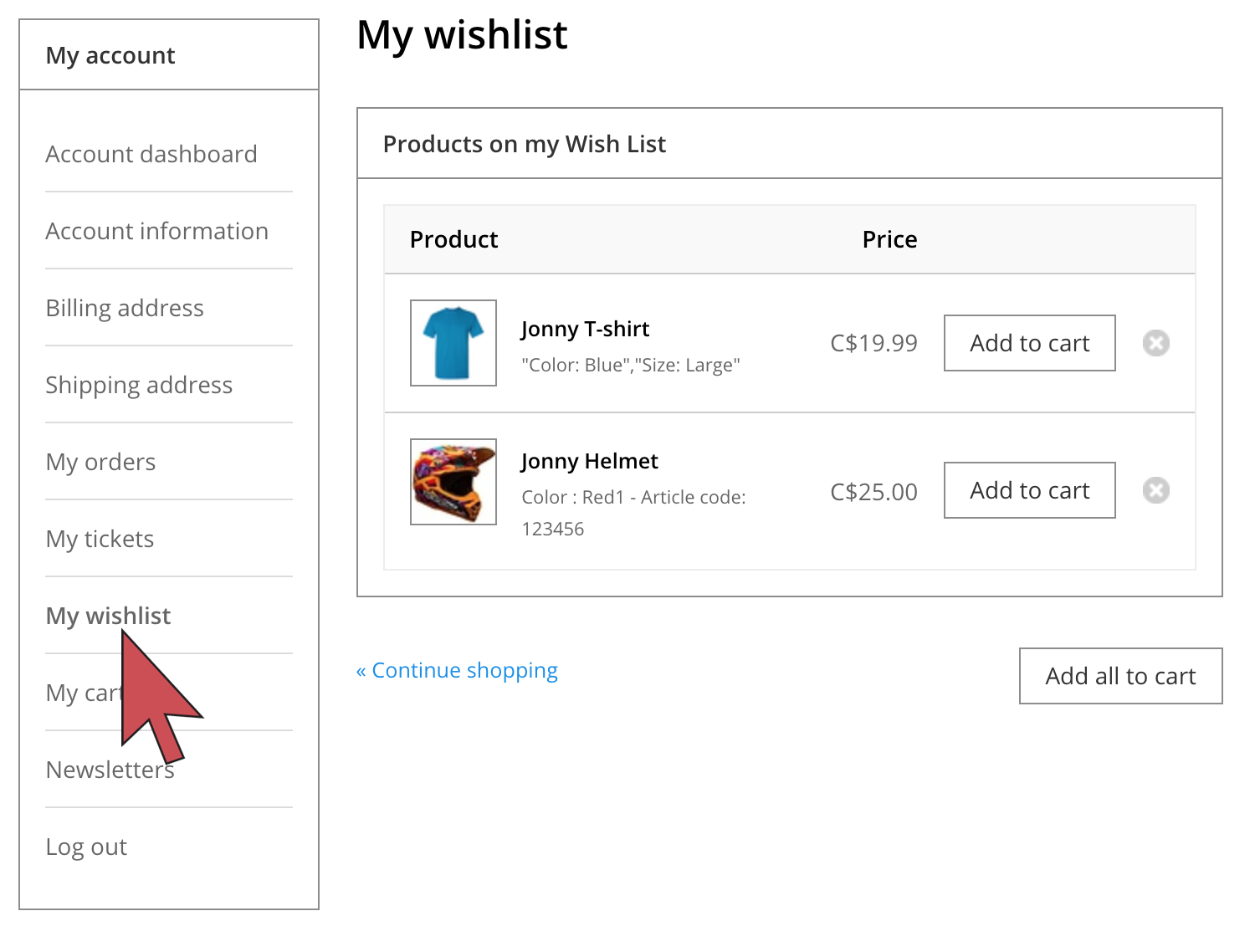 They can also click Add to wishlist on a product page.